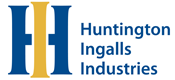 Job Information
Huntington Ingalls Industries

ENGINEER QUALITY 2

in

Ballston Spa

,

New York
ENGINEER QUALITY 2
Location:
Ballston Spa, New York, United States
Date: Oct 14, 2020
Job Description
Develops, modifies, applies and maintains quality evaluation and control systems and protocols for processing materials into partially finished or finished materials product. Collaborates with engineering and manufacturing functions to ensure quality standards are in place. Devises and implements methods and procedures for inspecting, testing and evaluating the precision and accuracy of products and production equipment. Designs and analyzes inspection and testing processes, mechanisms and equipment; conducts quality assurance tests; and performs statistical analysis to assess the cost of and determine the responsibility for, products or materials that do not meet required standards and specifications. Audits quality systems for deficiency identification and correction. Ensures that corrective measures meet acceptable reliability standards and that documentation is compliant with requirements. May specialize in the areas of design, incoming material, production control, product evaluation and reliability, inventory control and/or research and development as they apply to product or process quality. May be certified in lean and six-sigma quality engineering methodologies.
Basic Qualifications
2 Years with Bachelors in Science; 0 Years with Masters- Newport News Shipbuilding requires a Bachelor's Degree in engineering from an ABET accredited program.
* CURRENT ACTIVE DoD/DoE SECURITY CLEARANCE REQUIRED *
Preferred Qualifications
Strong understanding of Navy Nuclear Work. May require working in an office, industrial, shipboard, or laboratory environment. Capable of climbing ladders and tolerating confined spaces and extreme temperature variances.
Req ID: 1623
Department: O96 KSO BUSN ADMIN
Entity: NN SHIPBUILDING (0265)
Travel Required: No
Shift: 1st
Relocation: Relocation assistance will be available
Education: Bachelor's Degree
Virtual/Telework Opportunity: Yes-May Consider Occasional/Part-time Teleworking for this position
US Citizenship Required for this Position: Yes
Clearance Type: Yes- Final Clearance Required to Start
Company Statement:
Huntington Ingalls Industries is America's largest military shipbuilding company and a provider of professional services to partners in government and industry. For more than a century, HII's Newport News and Ingalls shipbuilding divisions in Virginia and Mississippi have built more ships in more ship classes than any other U.S. naval shipbuilder. HII's Technical Solutions division provides a wide range of professional services through its Fleet Support, Mission Driven Innovative Solutions, Nuclear & Environmental, and Oil & Gas groups. Headquartered in Newport News, Virginia, HII employs more than 40,000 people operating both domestically and internationally.
EEO Statement:
Huntington Ingalls Industries is an Equal Opportunity/Vets and Disabled Employer. U.S. Citizenship may be required for certain positions.