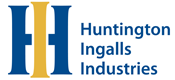 Job Information
Huntington Ingalls Industries

Senior Marine Welder - 3293

in

Honolulu

,

Hawaii
.
Who We Are
Newly Increased Hourly Rates for our Hawaii Trades Positions!!!
At HII we build and maintain U.S. Navy readiness every day. We are currently seeking shipboard alteration installers for fleet modernization. The selected Marine Welder will be supporting our Systems Integrations department working on active class submarines and surface ships welding to assist with alterations and installations for fleet modernization on various contracts such as Naval Undersea & Surface Warfare Centers and Naval Information Warfare Systems Command.
Selected candidate will be required to travel to shipyards and military bases located around or out of the country when not assigned to a local task. Per diem available based on location when on travel. All travel and lodging expenses are covered by the company.
What You Will Do
Master understanding of production and processes.

Responsible for interfacing with customers, managing subcontractors and ability to provide work direction to others.

May provide direction and lead others.

May manage one or more multiple jobs.

Completes comprehension of specialty trades functions and tools.

Performs a variety of complicated and non-routine tasks.

Develops and uses technical documents including controlled work packages, formal work processes and procedures, test documents, reports and task or trip reports.

Schedules, reports and briefs customers and senior management.

May perform quality inspections on finished product.

Performs duties outside of specialty in order to complete installation or work assignment.
What You Must Have
Must have an Active DoD Secret clearance or higher (TWIC and DBIDS are not DoD Clearances)

This position requires up to 50-75% business travel. HII policy requires that all employees must be complete with their COVID vaccination to engage in business travel.

Must have current or prior certified Shielded Metal Arc Welding (SMAW)/Stick, Gas Tungsten Arc Welding (GTAW)/TIG, Gas Metal Arc Welding (GMAW)/MIG qualification certificates applicable with MIL-STD-248.

Must have Mirror Welding experience.

Must be able to obtain and maintain base access (DBIDS/CAC badge).

High School education, or Trade School equivalent, and 6 years of related experience.

Must provide own hand tools as designated per trades specialty.
Bonus Points For...
Formal weld and/or brazing training and combination piping and plate welding qualifications are preferred.

Prior AIT or active duty experience on current active class submarines is preferred.

Prior Submarine Radio Room & C4I experience preferred.
Physical Requirements
Must be able to lift, carry and transport heavy equipment and boxes. The exact weight requirements will be determined by the specific job, but no less than 30 lbs. Able to work on and climb ladders, work in extreme temperature environments, aboard ships, in shipyards, under industrial conditions and in confined spaces. Able to perform other duties as required which may involve high heat, humidity, noise and dirty conditions, working aloft or over the sides of vessels. May ride ships at sea for extended periods. May require wearing a respirator. Travel may be required within and outside of the continental United States.
This opportunity resides with Defense & Federal Solutions, a business group within Huntington Ingalls Industries' Technical Solutions division, helps solve tough national security challenges for the Department of Defense, the intelligence community and federal civilian agencies. Our expert capabilities include intelligence, surveillance and reconnaissance (ISR), and cyber; secure enterprise IT engineering and operations; military training and simulation; logistics management and integrated product support; and fleet maintenance, modernization, repair and sustainment.
Huntington Ingalls Industries is America's largest military shipbuilding company and a provider of professional services to partners in government and industry. For more than a century, HII's Newport News and Ingalls shipbuilding divisions in Virginia and Mississippi have built more ships in more ship classes than any other U.S. naval shipbuilder. HII's Technical Solutions division provides a wide range of professional services through its Fleet Support, Mission Driven Innovative Solutions, Nuclear & Environmental, and Oil & Gas groups. Headquartered in Newport News, Virginia, HII employs more than 42,000 people operating both domestically and internationally.
Huntington Ingalls Industries is an Equal Opportunity/Vets and Disabled Employer. U.S. Citizenship may be required for certain positions.