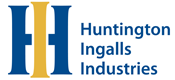 Job Information
Huntington Ingalls Industries

ENGINEER MECHANICAL 2

in

Newport News

,

Virginia
ENGINEER MECHANICAL 2
Location:
Newport News, Virginia, United States
Date: Jun 10, 2021
Job Description
Researches, plans, designs and develops mechanical products and systems such as instruments, controls, robots, engines, machines and mechanical, thermal hydraulic or heat transfer systems for production, transmission, measurement, and use of energy. Applies research to the planning, design, development, and testing of mechanical and/or electromechanical systems, instruments, controls, engines, and/or machines.
Basic Qualifications
Bachelor's degree and 2 years' experience OR Master's degree and 0 years' experience OR PDP apprentice certificate and 1 year of engineering experience. Newport News Shipbuilding requires a Bachelor's Degree in engineering from an ABET accredited program.
Preferred Qualifications
Candidate should have; a knowledge of engineering/design processes relating to ship systems (specifically submarine machinery equipment and fluid systems); have some ability to manage and direct the work of others; and the ability to interface intelligently with trades, management and the customer. Candidate should idealy have experience with submarine fluid systems; as well as various types of mechanical equipment, including but not limited to valves, pumps, heat exchangers, filters, seals and fasteners. Candidate should ideally have a working knowledge of shipyard operations, including component fabrication and assembly and final outfitting. A working knowledge of dimensional control systems and practices is also highly desirable Effective oral and written communication skills are important for this position. Technical submittals of design proposals, engineering calculations and analyses, drawing reviews, presentations, operating instructions, test procedures, maintenance procedures, work deferral requests, departure from specification requests, etc. will be required. Specific knowledge of SUBSAFE requirements is preferred. This position may require collaborative work with other internal/external design and/or test engineering personnel; including NAVSEA, Naval shipyards, General Dynamics-Electric Boat, vendors, etc. On-site resolution of issues encountered during construction or overhaul may be required, possibly resulting in some travel.
Req ID: 6862
Department: E14 SUB ENGRG-MACHY
Entity: NN SHIPBUILDING (0265)
Travel Required: Yes, up to 10% of the time
Shift: 1st
Relocation: Relocation assistance will be available
Education: Bachelor's Degree
Virtual/Telework Opportunity: Yes-May Consider Occasional/Part-time Teleworking for this position
US Citizenship Required for this Position: Yes
Clearance Type: No - Clearance Not Required to Start
Company Statement:
Huntington Ingalls Industries employs more than 41,000 people throughout the United States and around the world. We are America's largest military shipbuilder and one of the largest defense contractors for unmanned systems, nuclear and environmental services and fleet sustainment. Our employees build, engineer and innovate complex products and solutions for our customers on a daily basis - we do the Hard Stuff, Done Right. Each year we hire thousands of business, engineering, IT professionals and tradespersons to accomplish our mission. Why not become part of something bigger than yourself, find your purpose, and join HII today.
EEO Statement:
Huntington Ingalls Industries is an Equal Opportunity/Vets and Disabled Employer. U.S. Citizenship may be required for certain positions.