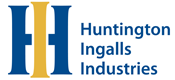 Job Information
Huntington Ingalls Industries

ENGINEER PROJECT 5

in

Newport News

,

Virginia
ENGINEER PROJECT 5
Location:
Newport News, Virginia, United States
Date: Jun 10, 2021
Job Description
The successful candidate should have Propulsion Electrical Engineering and Design experience including but not limited to familiarity with Power Distribution, Power Controls and Electronics, Power Generation and IDS product development. This position will be challenged with leading and representing electrical engineering in waterfront construction support by attending daily test and construction meetings. The successful candidate will act independently to perform technical planning and system leadership in multiple areas of Electrical systems on Nimitz and Ford Class Carriers. Responsibilities will be leadership and technical oversight at all levels of product development including: requirements development, vendor interface, qualification, fabrication, installation, test, operation, troubleshooting and maintenance. Candidate will ensure customer functional and technical requirements are reflected in design solutions that acknowledge technical, schedule, and cost constraints. This individual will need excellent oral and written skills, and be comfortable consulting with personnel from multiple engineering and design positions as well as other functional areas of the shipyard and with the government. Responsibilities also include serving as the RCOH Electrical Technical point of contact representing NNS in meetings with customers including Management consultants. Serves as organization spokesperson on the operational aspects of ongoing projects and serves as liaison between management and customers, which include but are not limited to planning, construction, test government, navy and vendors.
Candidate must be able to go on board the ship, climb vertical ladders and any other physical activities that would be required climbing around on the ship.
Researches, develops, designs, and/or tests components, equipment, systems, and networks in one or more engineering disciplines. May design equipment, facilities, components, products, and systems for commercial, industrial, and domestic purposes. Applies engineering principles to components and systems, including assembly, analysis, and documentation of results; construction of developmental assemblies, sub-assemblies and components; and quality testing. Supports and participates in the design, test, modification, fabrication and assembly of prototype. Applies research to the planning, design, development, and testing of systems, instruments, controls, engines, and/or machines.
Basic Qualifications
14 Years with Bachelors in Science; 12 Years with Masters; 9 Years with PhD.- Newport News Shipbuilding requires a Bachelors Degree in engineering from an ABET accredited program.
Preferred Qualifications
Req ID: 6850
Department: E63 CARR ELECTRICAL
Entity: NN SHIPBUILDING (0265)
Travel Required: Yes, 10%-25% of the time
Shift: 1st
Relocation: No relocation assistance available
Education: Bachelor's Degree
Virtual/Telework Opportunity: No-Teleworking is not available for this position
US Citizenship Required for this Position: Yes
Clearance Type: Yes- Final Clearance Required to Start
Company Statement:
Huntington Ingalls Industries employs more than 41,000 people throughout the United States and around the world. We are America's largest military shipbuilder and one of the largest defense contractors for unmanned systems, nuclear and environmental services and fleet sustainment. Our employees build, engineer and innovate complex products and solutions for our customers on a daily basis - we do the Hard Stuff, Done Right. Each year we hire thousands of business, engineering, IT professionals and tradespersons to accomplish our mission. Why not become part of something bigger than yourself, find your purpose, and join HII today.
EEO Statement:
Huntington Ingalls Industries is an Equal Opportunity/Vets and Disabled Employer. U.S. Citizenship may be required for certain positions.