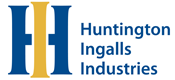 Job Information
Huntington Ingalls Industries

NUCLEAR LABORATORY TECHNICIAN 3

in

Newport News

,

Virginia
NUCLEAR LABORATORY TECHNICIAN 3
Location:
Newport News, Virginia, United States
Date: Jun 9, 2021
Job Description
Performs a variety of technical procedures such as preparing routine solutions and reagents and performing routine reactions. Makes and records observations; performs simple calculations; and collects and prepares data for evaluation. Conducts laboratory support functions such as stocking and distributing supplies and equipment; arranging and dismantling apparatus; and collecting, washing, and storing glassware. Performs technical and record keeping duties in conformance with company and regulatory policies and standards to meet quality and accuracy requirements. May analyze compounds and manage corporate compound collection. Performs technical procedures in one or more of the following areas: Production, Research and Development, Quality Control/Assurance, and/or Compliance/Environmental.
Basic Qualifications
Associates Degree and 3 years of experience. 2 years of related experience can be substituted for Associates degree. 4 years of non-related experience can be substituted for Associates degree. An Apprentice Certificate or graduation from Navy Nuclear Power School can be substituted for Associates degree.
Preferred Qualifications
This position is located in the radiological analysis laboratory. A preferred candidate will have experience with gamma spectroscopy using software packages such as Canberra ProCount or APEX Gamma. Also, experience using contamination monitors such as WCM-10 or Canberra Cronos units. Must be willing to work periodic overtime when needed.
Req ID: 6856
Department: E85 RADIOLOGICAL CNTL
Entity: NN SHIPBUILDING (0265)
Travel Required: No
Shift: Multiple
Relocation: No relocation assistance available
Education: Assoc.Degree
Virtual/Telework Opportunity: No-Teleworking is not available for this position
US Citizenship Required for this Position: Yes
Clearance Type: No - Clearance Not Required to Start
Company Statement:
Huntington Ingalls Industries employs more than 41,000 people throughout the United States and around the world. We are America's largest military shipbuilder and one of the largest defense contractors for unmanned systems, nuclear and environmental services and fleet sustainment. Our employees build, engineer and innovate complex products and solutions for our customers on a daily basis - we do the Hard Stuff, Done Right. Each year we hire thousands of business, engineering, IT professionals and tradespersons to accomplish our mission. Why not become part of something bigger than yourself, find your purpose, and join HII today.
EEO Statement:
Huntington Ingalls Industries is an Equal Opportunity/Vets and Disabled Employer. U.S. Citizenship may be required for certain positions.