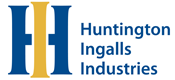 Job Information
Huntington Ingalls Industries

PROJECT MANAGEMENT ANALYST 4

in

Newport News

,

Virginia
PROJECT MANAGEMENT ANALYST 4
Location:
Newport News, Virginia, United States
Date: Jun 10, 2021
Job Description
Newport News Shipbuilding (NNS) has an opportunity for a Project Management Analyst to join their team. This position will support managing Submarine Fleet Support (SFS). This team focuses on innovation of SFS specific Integrated Digital Shipbuilding solutions, SUBSAFE Re-Entry Control products, quality improvement surveillances, collaboration with Naval Yard submarine maintenance providers (collecting, assessing and implementing best practices), strategic planning and learning efforts for future In-services Submarine availabilities at NNS.
Oversees and manages the operational aspects of ongoing projects and serves as liaison between project management and planning, project team, and line management. Reviews status of projects and budgets; manages schedules and prepares status reports. Assesses project issues and develops resolutions to meet productivity, quality, and client-satisfaction goals and objectives. Develops mechanisms for monitoring project progress and for intervention and problem solving with project managers, line managers, and clients.
Basic Qualifications
Bachelor's Degree and 10 years of experience. Master's Degree and 8 years of experience. 4 years of related exempt experience can be substituted for Bachelor's degree. 8 years of non-related exempt experience can be substituted for Bachelor's degree.
Preferred Qualifications
Six-Sigma certification, Auto-Cad and Integraph proficiency a plus.
Req ID: 6912
Department: O64 SRF SHP&SUB FLT MNT
Entity: NN SHIPBUILDING (0265)
Travel Required: No
Shift: 1st
Relocation: No relocation assistance available
Education: Apprentice Graduate
Virtual/Telework Opportunity: Yes-May Consider Occasional/Part-time Teleworking for this position
US Citizenship Required for this Position: Yes
Clearance Type: No - Clearance Not Required to Start
Company Statement:
Huntington Ingalls Industries employs more than 41,000 people throughout the United States and around the world. We are America's largest military shipbuilder and one of the largest defense contractors for unmanned systems, nuclear and environmental services and fleet sustainment. Our employees build, engineer and innovate complex products and solutions for our customers on a daily basis - we do the Hard Stuff, Done Right. Each year we hire thousands of business, engineering, IT professionals and tradespersons to accomplish our mission. Why not become part of something bigger than yourself, find your purpose, and join HII today.
EEO Statement:
Huntington Ingalls Industries is an Equal Opportunity/Vets and Disabled Employer. U.S. Citizenship may be required for certain positions.