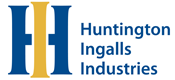 Job Information
Huntington Ingalls Industries

WELDER/STRUCTUR (EXPERIENCED)

in

Newport News

,

Virginia
WELDER/STRUCTUR (EXPERIENCED)
Location:
Newport News, Virginia, United States
Date: Jun 10, 2021
Job Description
As a welder, you will first be qualified through the shipyards state of the art welding school. After completion of welding school, you will use a wide range of welding filler metals and welding processes to perform structural and/or pipe welds in all phases of ship construction. Welders perform tack, fillet, and full penetration welding on steel foundations and structural and pipe joints in production on aircraft carriers and submarines. This will be done using various welding processes including SMAW (Shielded Metal Arc Welding), FCAW (Flux Cored Arc Welding), GMAW (Gas Metal Arc Welding), and GTAW (Gas Tungsten Arc Welding). These welds are made in all positions using both manual and mechanized processes and will satisfy all nondestructive tests requirements (visual inspection, magnetic particle inspection, ultrasonic inspection, radiographic inspection). Welders will also receive additional training including certified visual inspection, fire watch, carbon arcing, and troubleshooting minor welding equipment problems. Watch this trainee video to learn more:
Basic Qualifications
Candidates must have (1) year experience or the completion of an AWS accredited Welding School.
Must be able take and pass a respirator fit test. This is a construction environment.

Candidates must able to work at extreme heights or small confined spaces.

Must be able to kneel, squat, crawl, bend, stoop, and climb.

Must be able to lift 40 lbs and work in various weather conditions within a shipyard environment.

Must be able to work any shift.

Must be able to pass Physical Agility Test.
Preferred Qualifications
High school graduate or equivalent preferred
Req ID: 6947
Department: X18 WELDERS
Entity: NN SHIPBUILDING (0265)
Travel Required: No
Shift: Multiple
Relocation: No relocation assistance available
Education: None
Virtual/Telework Opportunity: No-Teleworking is not available for this position
US Citizenship Required for this Position: Yes
Clearance Type: No - Clearance Not Required to Start
Company Statement:
Huntington Ingalls Industries employs more than 41,000 people throughout the United States and around the world. We are America's largest military shipbuilder and one of the largest defense contractors for unmanned systems, nuclear and environmental services and fleet sustainment. Our employees build, engineer and innovate complex products and solutions for our customers on a daily basis - we do the Hard Stuff, Done Right. Each year we hire thousands of business, engineering, IT professionals and tradespersons to accomplish our mission. Why not become part of something bigger than yourself, find your purpose, and join HII today.
EEO Statement:
Huntington Ingalls Industries is an Equal Opportunity/Vets and Disabled Employer. U.S. Citizenship may be required for certain positions.